Understanding your audience is the first step in creating any marketing plan. But there isn't always the time or budget available to do deep market research before you launch your podcast.
We're always on the lookout for tools that make it easier to research your target audience. And the one that we're going to look at in today's post has plenty of potential for anyone wanting to grow their podcast's reach.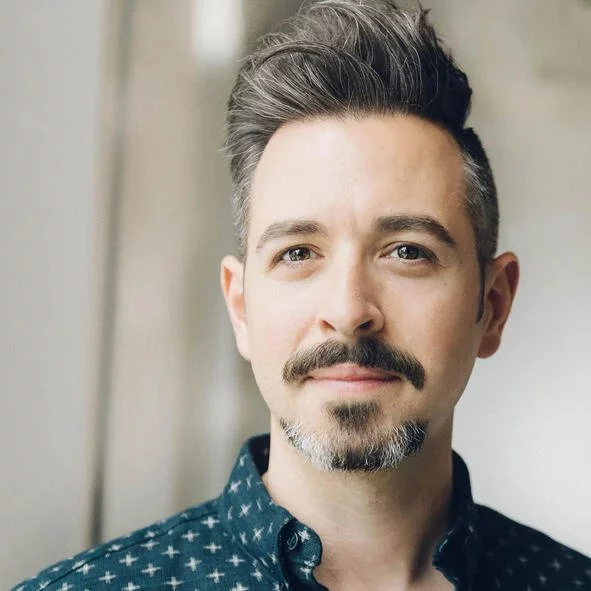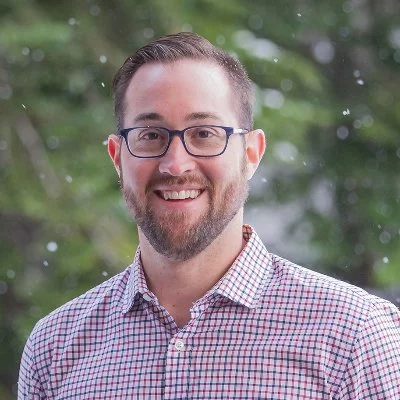 SparkToro was founded by Rand Fishkin and Casey Henry. Between them, they've worked at some of the biggest names in digital marketing, including Moz (Fishkin is one of the co-founders) and HubSpot. So, it's fair to say they know their stuff. Their aim with SparkToro is to make it easier for marketers to find out how their target audiences behave online.
The more you know about your potential listeners, the easier it is to reach them. So, we're intrigued by what SparkToro has to offer. From market research, to discovering your next podcast guest, to identifying your key competitors, there's a lot to love about this online tool.
1. Understand Your Podcast's Potential Audience
First and foremost, SparkToro is a market research tool. You enter a piece of information about your target audience, such as topics they're interested in, accounts they follow, or websites they visit. Then SparkToro finds people who meet your criteria and returns an analysis of how they behave online.

The results include who they follow on social media, what content they engage with, and which words and phrases they are most likely to use. It's all collated, so instead of seeing a long list of individuals, you'll see how your target audience behaves collectively.
This data is fantastic for fleshing out your listener personas. Knowing which websites and social media accounts your podcast's target listeners engage with helps you to develop a brand voice that will catch the attention of the right people.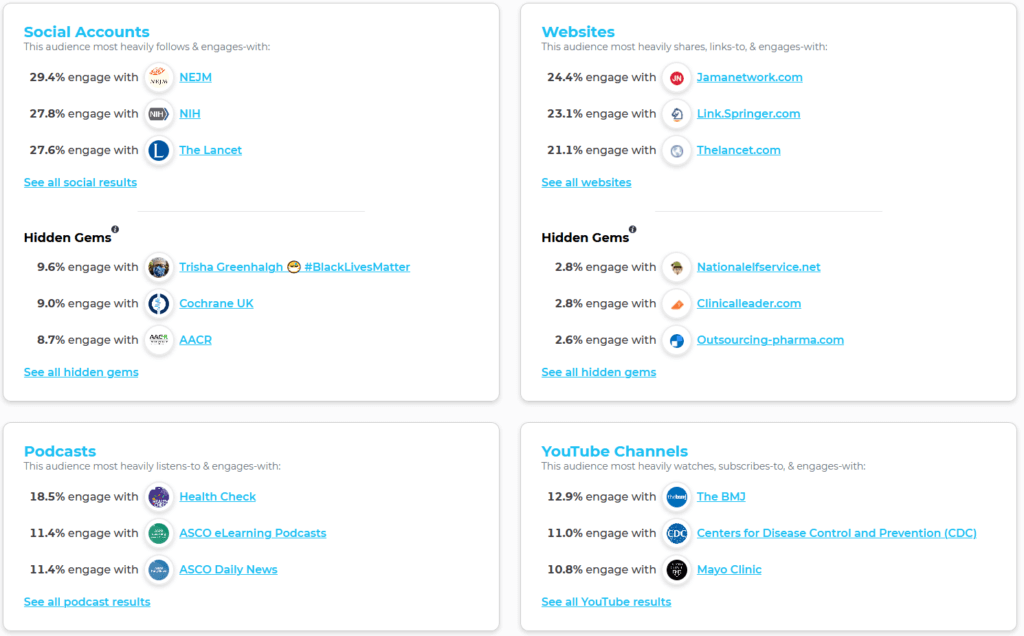 Best of all, you can reflect their own language back to them because you know which words and phrases they use themselves. Writing social media captions and episode descriptions becomes much easier when you have this information.
And you can get your social media posts in front of the right people too since SparkToro also tells you which hashtags they use.
2. Find Brilliant Podcast Guests
Knowing who to approach as a guest for your episodes is one of the greatest challenges of running a successful podcast. Obviously, you want to find compelling speakers. But selecting guests who will promote you to their own audience is one of the easiest ways to grow your podcast.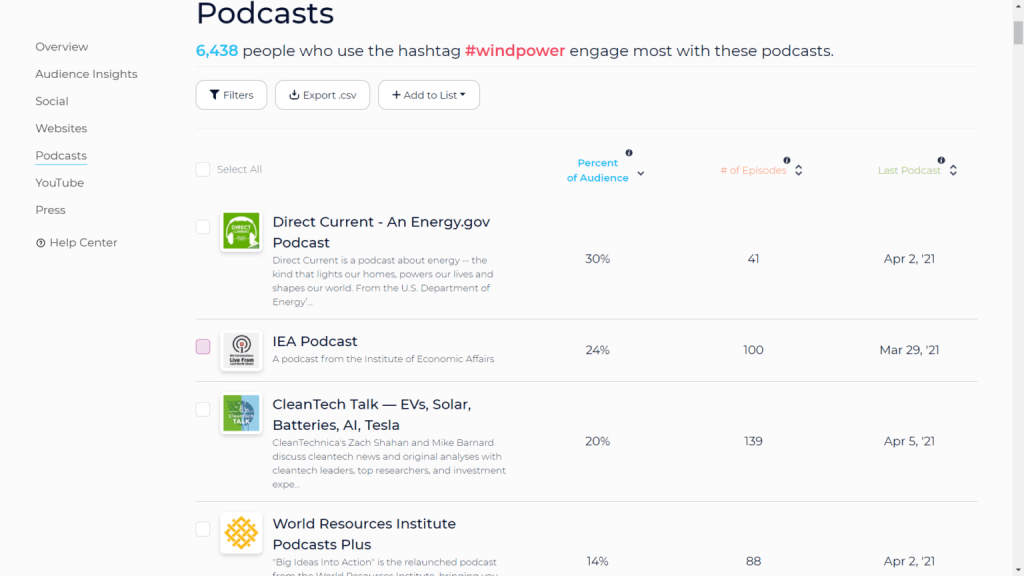 SparkToro helps you find your next guest in a few different ways. The most obvious is that it gives you lists of who your target audience already follows online. This includes what it calls 'hidden gems' – the less obvious social media accounts you won't necessarily have thought of yourself.
SparkToro even helps you track down contact information for these potential podcast guests, including their email on some paid plans. This helps to simplify your outreach process.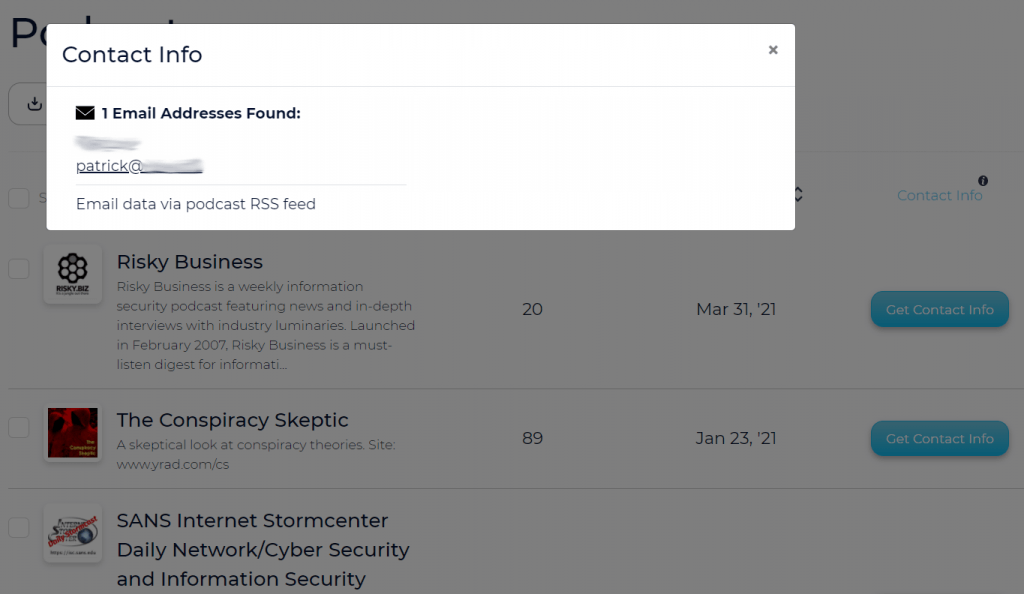 SparkToro offers two other tools that will help you find guests capable of boosting your podcast's reach. And they are both completely free, which is a bonus.

These are the Fake Followers Audit and the SparkScore. As the name suggests, the Fake Followers Audit suggests what percentage of a Twitter account's followers are fake, inactive, or bots. That means you can ensure your potential guest's audience is rtuly authentic.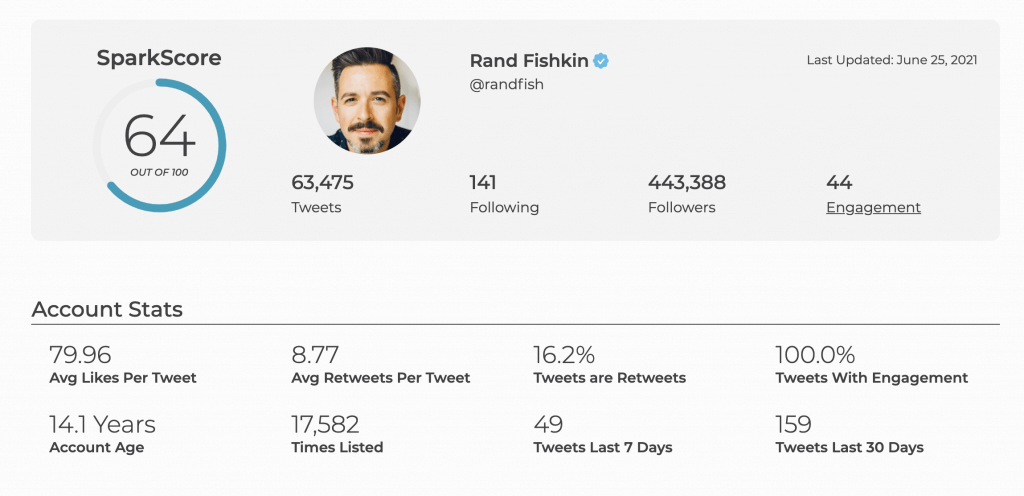 The SparkScore is a measure of influence. It combines different Twitter metrics to tell you whether an account has a good level of engagement. Again, this can help you find podcast guests whose following are more likely to listen to your episode – and hopefully return in the future too.
3. Identify Your Main Competitors
Since podcast lovers typically listen to seven different shows a week, there's plenty of space for you and your competitors to attract the same audience. But it would be foolish not to keep an eye on what the competition are up to, not least because it will give you some inspiration for how to market your own podcast.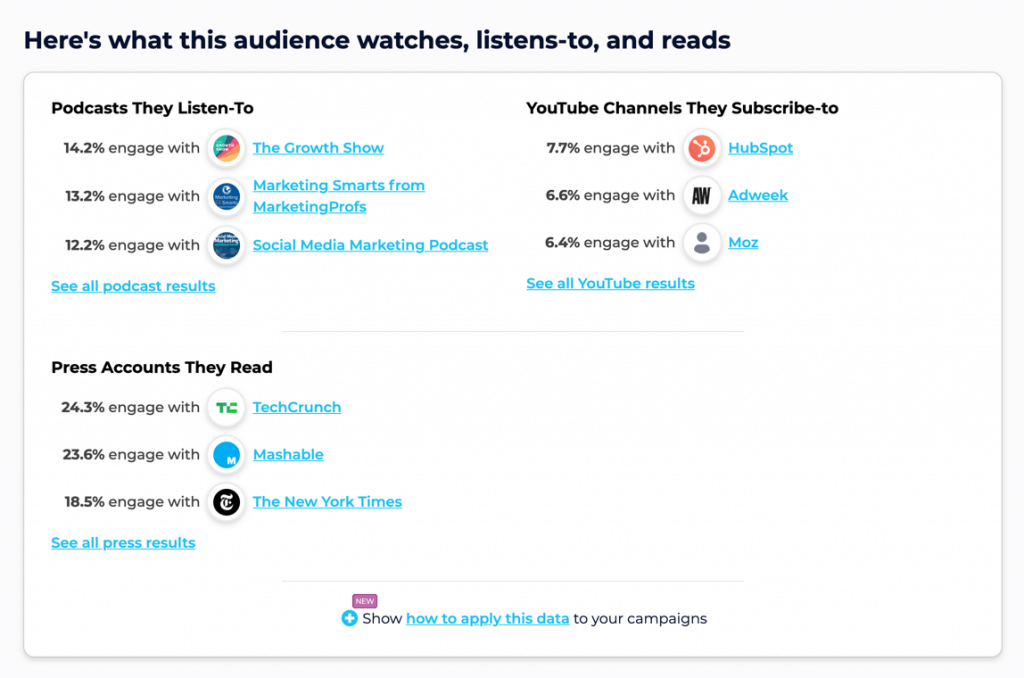 SparkToro's analysis of your target audience includes a list of which podcasts they listen to. A gift to any podcast marketer since you can then use this list to scope out your main competitors. You can even use it as a simple indicator of your market share – does your podcast show up on the list, or do you have some work to do?
4. Build Listener Personas for Paid Advertising
In an ideal world, we'd reach all the listeners we need via our organic posts. In reality, paid advertising on social media or search can go a long way to building your podcast's audience, especially in the early days.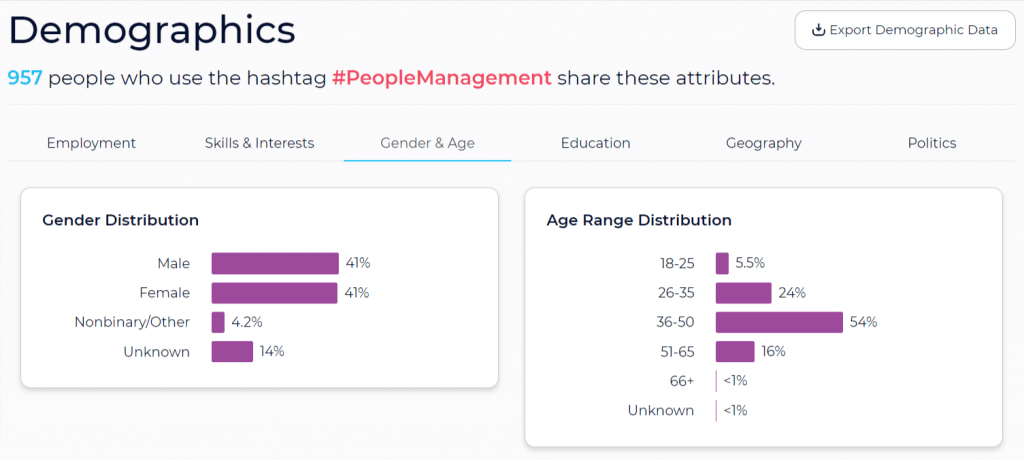 You hopefully have some idea of who your target listeners are. But SparkToro's analysis of your potential audience's interests and demographics can help you refine your listener personas. The more fleshed out those personas are, the easier it is to create ads targeted at the right groups.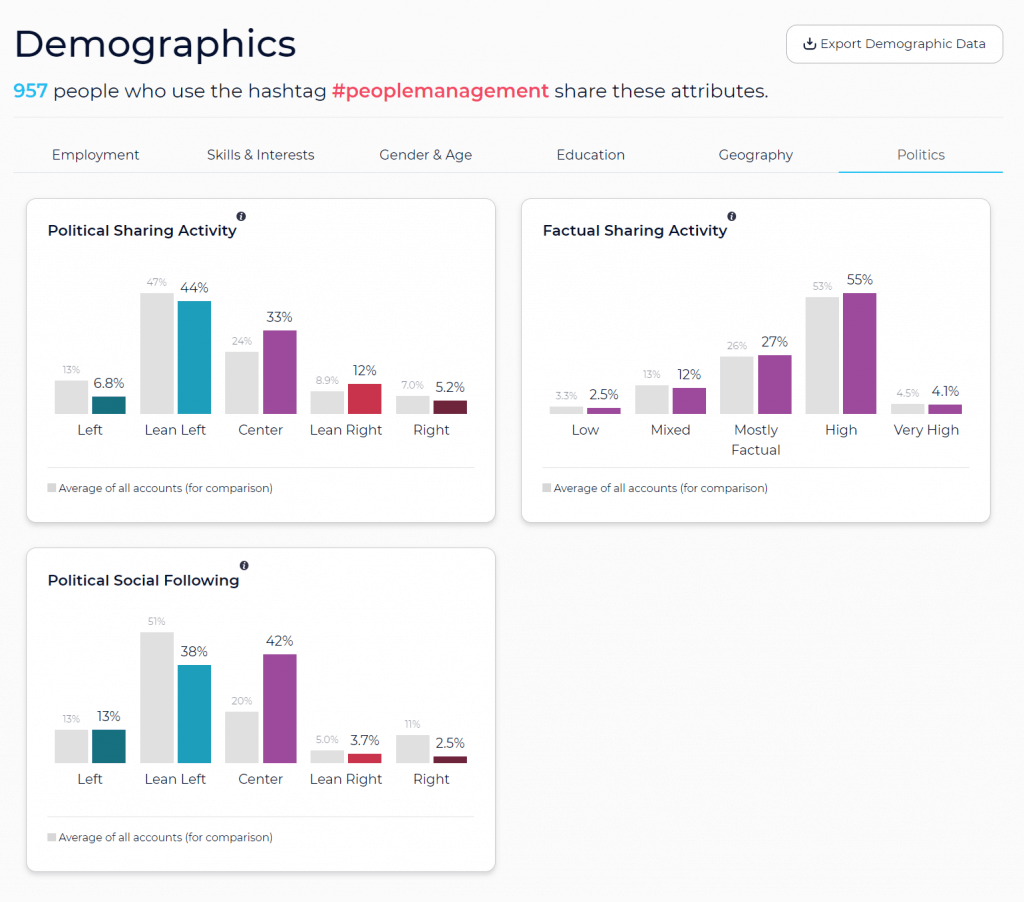 You no longer have to guess what your target audience is interested in. SparkToro gives your real-life data on what they are talking about online, which you can use to place your ads in front of the right people.
Our Verdict
If you are searching for tools to help you market your podcast, SparkToro would be a valuable addition. Especially since you can access the Fake Followers Audit and SparkScore for free.
Market research has typically taken months and required a healthy budget. But SparkToro is helping to bridge the gap, giving you vital insights into your target audience in a matter of seconds.
We can see plenty of potential for this tool to improve your podcast marketing. It helps you learn more about your potential listeners, find new guests, and scope out the competition. All of which will give you an edge in reaching new people and growing your podcast.